● Any arbitrary schedule date can be selected for display.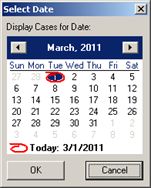 Figure 1: Date chooser allows user to select any date for display.


● Can spawn multiple windows to display data on different screens (e.g. today's schedule and tomorrow's schedule).
● Comments for each case can be entered directly into the "Comments" column and all running instances of the app are updated to display the comments.
● Schedule data can be saved to a file as HTML or CSV.
● Data can be copied to the clipboard and pasted into another application as HTML or CSV.
● Schedule can be printed.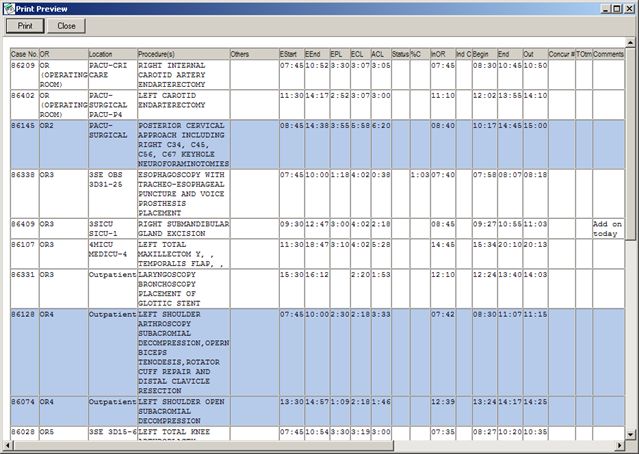 Figure 2: Print preview screen.
● Columns can be auto-resized to fit contents.
● Can display in full-screen mode (hides the application title bar and menu).
● Can pass in parameters such as the schedule date via the shortcut.
● Legend can be displayed or hidden.




Figure 3: When enabled, the legend displays at the bottom of the screen.
● Columns may be resized, and can have application auto-fit columns.
● Can display in full-screen mode.
● Default schedule date can be configured via the application desktop shortcut (e.g. T, T+1).
● Right-click or double-click a row to bring up a comment editor to enter a comment for the selected case. The application will automatically color the comments in the display, for example "Emergency" will be bold and red.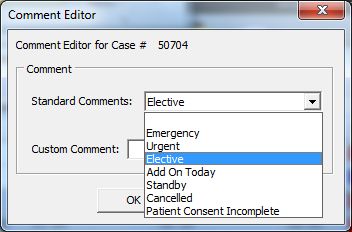 Figure 4: Comment editor allows user to select from a list of standard comments from the drop-down menu or enter a custom comment.


● The application is fully configurable, allowing the user to modify the following settings:
● Font and background color
● Refresh frequency
● Color of progress bars can be customized ("In Progress", "On Time", "Over Time")
● Columns may be resized, enabled/disabled, and the order may be customized.
● The schedule data may be sorted by any of the columns.
● The application can be configured to display finished cases or remove them from the display once they are complete.
● The application can be configured to advance on to the next day after cases have all been completed.
● The cases may be grouped by OR, with alternate background colors.
● VistA Access and Verify codes can be stored by the program in encrypted format so that a user does not have to manually logon to the application.
● All customization settings are stored to an INI file so that they persist between sessions.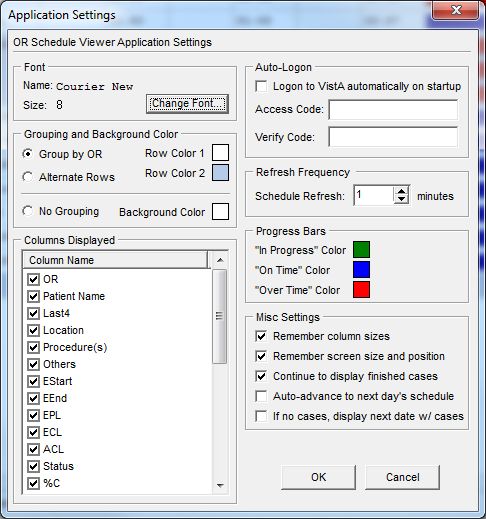 Figure 5: The Application Settings dialog. Provides maximum customizability for the application, including the ability to select specific columns for display and reorder them.